Gogadon
​
Introducing the all-new system, the clan boss, Gogadon!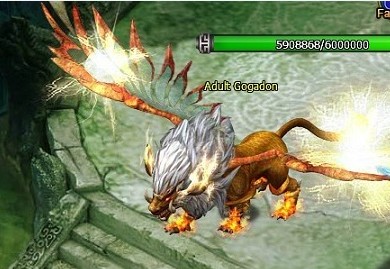 The clan boss interface may be accessed by clicking the Gogadon tab in the clan interface.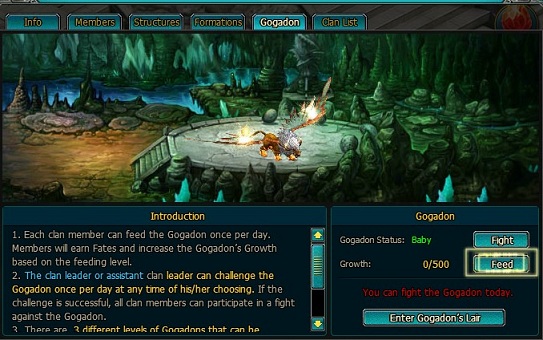 Each clan member can feed the Gogadon once per day. Members will earn Fates and increase the Gogadon's Growth based on the feeding level. The clan leader or assistant clan leader clan challenge the Gogadon once per day at any time of his/her choosing. If the challenge is successful, all clan members can participate in a fight against the Gogadon. There are 3 different levels of Gogadons that can be challenged. Your clan should choose the level of Gogadon to challenge based on its own strength.
Higher level Gogadons yield better rewards when defeated. Feed or kill the Gogadon to obtain Fates, which can be used to increase attributes.